Discover more from Derek Wetmore's Newsletter
Thoughts, insight and opinions about the Minnesota Twins
Over 1,000 subscribers
New podcast: [5 Thoughts] The Twins are in good shape, optimism reigns
Sharing my newest venture -- Special thank-you to the supporting members who are making this possible!
This is a podcast about the Minnesota Twins and Major League Baseball. I hope you enjoy.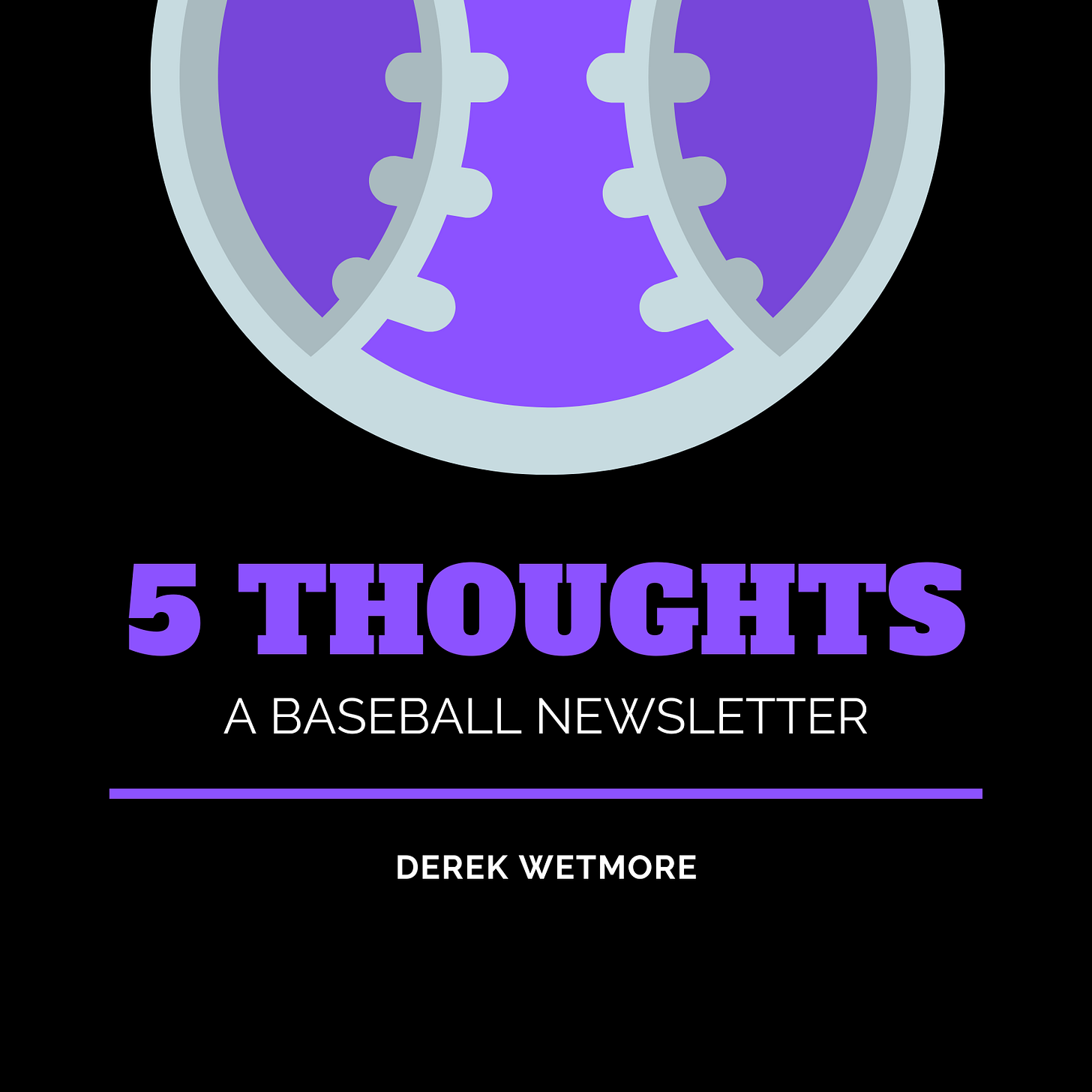 I'm starting a new podcast and I'm telling you it would not be possible without member support. So to those of you who have jumped on board as paying members of the club - thank you!
Topics for episode 1:
*Mitch Garver busting out of a slump and Alex Avila as a solid backup plan.
*The rapidly approaching MLB Trade Deadline – how will it be different this season?
*Twins quarter pole (!) checkpoints; A cakewalk to the postseason?
*10-month-old Rich Hill takes.
*Plus, prospects and Michael Pineda.
Guest: Matt Burke
Show link: 5 Thoughts podcast
Other links: Apple iTunes, Spotify
If you want to spread the word about the podcast, hit the share button. And please, let me know what you think!